Bikepacking in South America + Europe
From Bogota to Buenos Aires. Passing through the Andes, the Colombian coast, the magical Machu Picchu, the salt desert in Bolivia, the Iguazu waterfalls, the tropical South Brazil and much more.
Here you can find the details about my route and all facts about my trip.
Plus my "coming back" from Barcelona to Freiburg.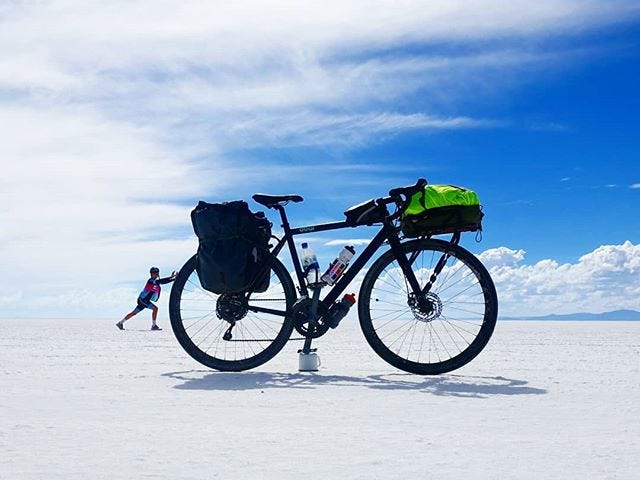 Travel manual
My "how to"s about planning your first bikepacking trip.
About me
Who am I? Why do I love to travel alone? What are my next goals? And why the heck am I setting this page up?
Not only bikes
Yes, it's not all about cycling. Actually, it once started with running, then came swimming and later triathlon. This is about my training, my competitions and my thoughts about triathlon.